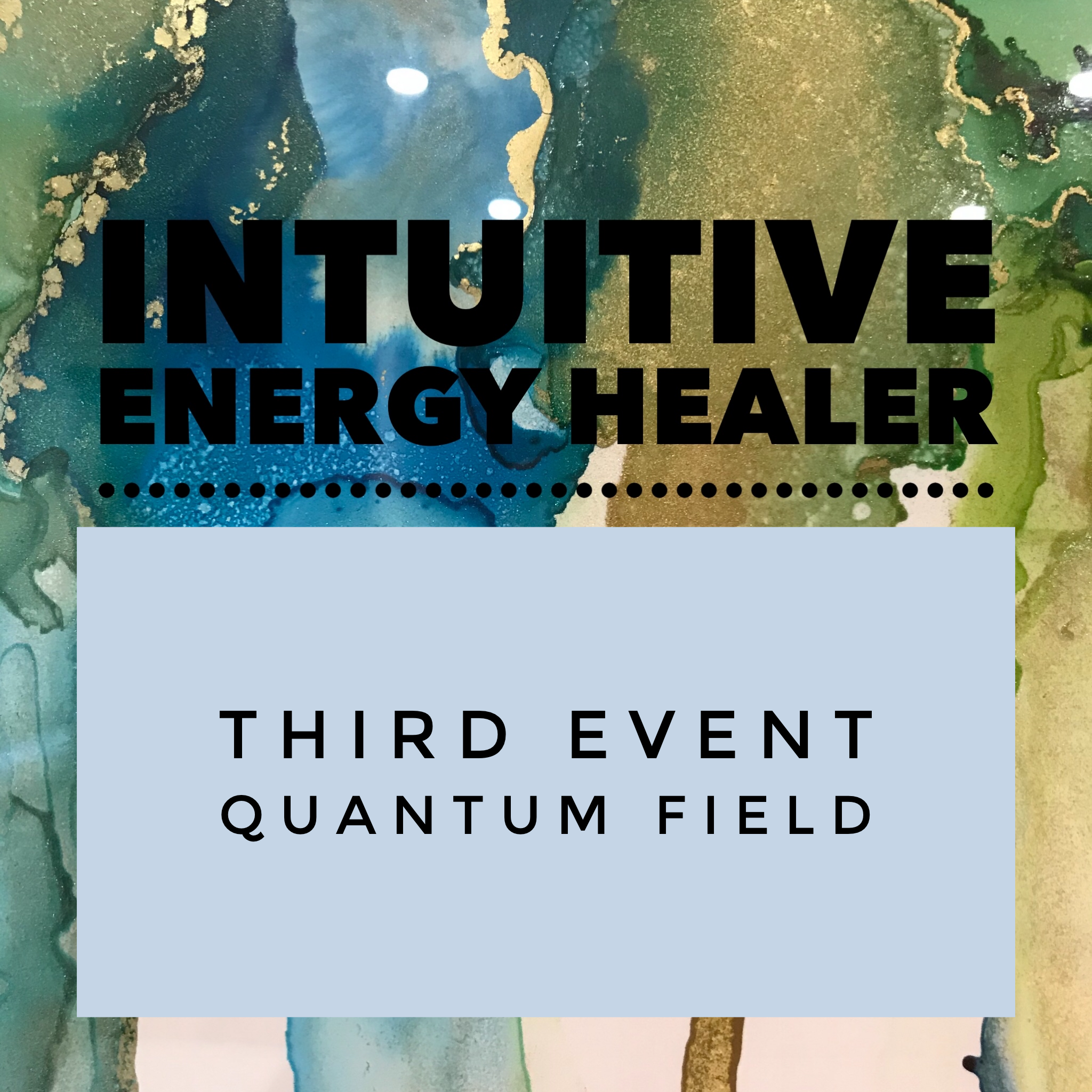 Intuitive Energy Healer – 3rd Event – The Quantum Field
Are you a healer and want to learn more about being an intuitive healer, embrace your intuitive gifts, and change the way you are healing yourself and others? Are you new to healing and want to know more about this amazing subject? Do you already practice energy healing, have just taken a Reiki course, and want to expand your understanding of energy healing?
The first and Second sessions went extremely well and were fully booked. To avoid disappointment please book your Third session today.
the 3rd session is all about the quantum field. Working throughout all time and space – let us look beyond the now and see how connecting to the quantum field will change your now.
These events will take your understanding to another level. Either join me for all five sessions or pick out which session resonates with you. Light Language transmissions during the session and pure channeling guidance will be given during each session. A co-creative program for you. Looking forward to seeing you all there.
In the first session, we will look at healing yourself to help others, all from an intuitive perspective. Pure channeling higher aspects and higher self. Breathwork, grounding, connection, flow. To be co-creative during your healing sessions, you will need to connect to your higher self and multidimensional aspects. Here you will flow during your sessions and build a template of your healing modality.
In the Second Session – deepen your understanding of energy flow to assist others, in Distant Healing Sessions. Intentions, template adjustments, energy sizing, connection.
The Third Session – Quantum Field, Beyond all Time and Space. Past, present, future, possible trajectory corrections and adjustments.
Fourth Session – Sound Healing Combined with energy healing through voice/ Toning and Light Language.
The physical aspect and Holistic approach to Energy healers will be our Fifth Session. Mindset adjustments, foundational empowerment for your clients, and self journeying.
More dates will be available for all sessions to come.