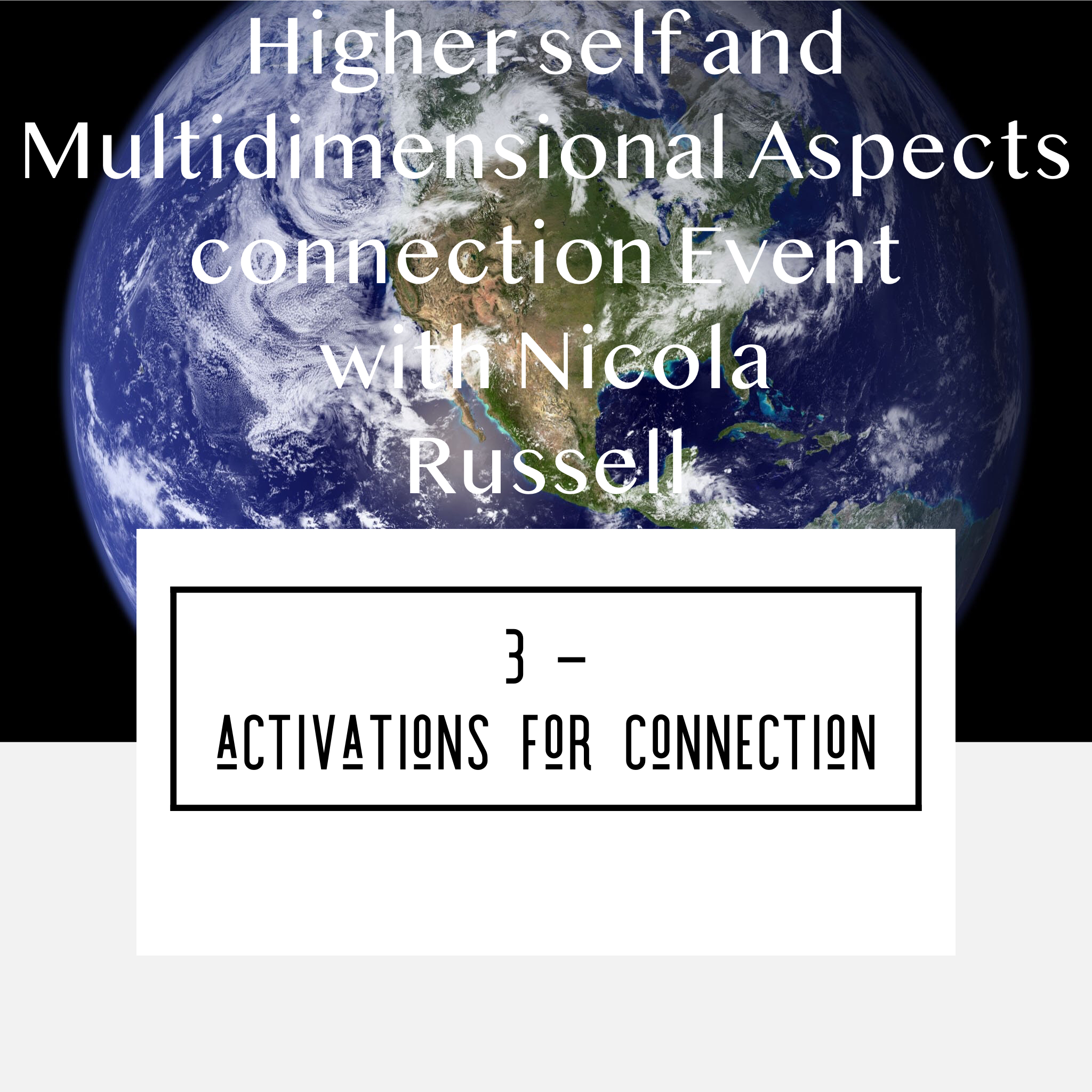 Higher Self and Multidimensional Connections – 3 Integrations – with Nicola Russell
Do you want to connect deeper to your HS and MDA's? Feel the need to move forward on with your ascension journey and wish for a deeper understanding?
A Series of 3 Events – 1 Clearing, 2 Activations, 3 Integration
This is a series of Healing and Activation sessions – You DO NOT have to do all sessions! BOOK one or more in this series to upgrade your connection and understanding. I will be Pure channeling Light Language Codes to upgrade, clear, your energy through all time and space. This event is the THIRD of the series – INTEGRATIONS
1 Clearing – If you feel you need your energy cleared to connect to your higher self and multidimensional aspects, this first event will help release any blocks from your field.
2 Activation – If you want to activate a deeper connection to your higher guidance, this event I will be setting the intention to do so. All for your greater good and the expansion of your soul.
3 Integration – To fully integrate your aspects, this event will facilitate the easing of your integration and upgrade any templates adjustments held within your energetic bodies and the quantum field.
THE THIRD DATE OF THIS SERIES IS THE 23RD OCTOBER 2021 – INTEGRATIONS EVENT. (You do not need to attend the other sessions to attend this event.)