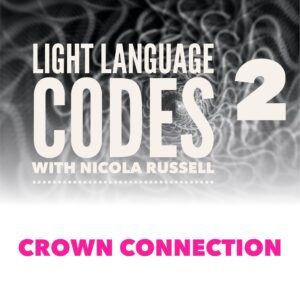 A Series of Light Language Codes with Nicola Russell – 2nd of 8 Series – Crown Connection to Higher Levels of Consciousness
NOTE: All our courses are yours forever, once download they sit on your own personal Dashboard. We do NOT delete them.
Having moved through the 21st December portal, we have now moved into the age of Aquarius. Amazing things are to come. These light language codes are here for you to help you clear collective fear, anger, and sadness, from your chakra systems and outer field. Entwined with new gridwork systems and activation codes, codes that will connect you to higher connection fields of consciousness, allowing your ascension process to be accelerated into your sovereignty.