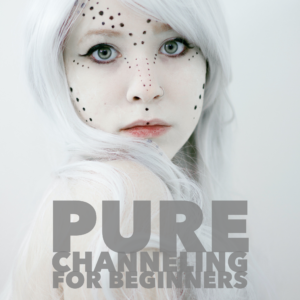 PURE CHANNELING FOR BEGINNERS
Do you want to connect at a deeper level? Do you feel you are holding back on your gifts and want to embrace them with a greater understanding?
Pure channeling is a divine tool to access your higher self and multidimensional aspects.
The flow of connection will come in layers of understanding. It is your truth projecting through as you blend. You will hold a greater understanding of your sovereignty. This course will help you on your first steps to connecting with the divine.
During this course, I will guide you through the understanding of the physicality of surrender to the process. Where you connect to, how, trusting the process, and healing any blocks that prevent you from surrendering further into this amazing being.
This course will take you to your new expanded level of SELF HEALING.
NOTE: All our courses are yours forever, once download they sit on your own personal Dashboard. We do NOT delete them.