LIVE PERSONAL Online Session with SA Smith
$125.00
Sometimes you'll need more than a course or a module.
Sometimes you'll need one-on-one time with someone who understands what you're going through.
These energies are hard enough to go through alone, having SA Smith's undivided attention is a wonderful way to work through whatever issues you are currently experiencing.
Raising Your Vibration to 5D and Beyond
Everything resonates with its own vibration.
Have you ever met someone that you immediately connected to? They were a stranger two minutes ago and suddenly it was like you were old friends? That's because your vibration was in sync with theirs. The same thing can be said for anything in our world. Good, bad, happy, sad, emotions, people, and things. Everything has its own unique vibration. Now with the vibration of the Earth rising, we need to be working on our vibrational frequency to become the beings we were meant to be.
Part of that journey is learning how to make it happen for you. Each person's ascension path is unique to them. That said, we all need a little guidance to help us along that path. When you are first waking up and stepping into your power it can quite alarming, scary even at times.
Each session usually runs about an hour long, but it is unique to the individual. Plan to relax and talk for a while. I will listen and answer any and all questions that I can personally. Then I will reach out to your energy, and connect directly to you. From there, my Guides and I will work together to fill in the holes of your ascension, tie up loose ends, and finally answer those last questions you may be concerned about. What I do in each session is needed uniquely for you. Each appointment is different because each time I see you, you are different. You are growing and changing along your ascension path. Some of the usual services that I often do for my clients in one session are: tap into your energy to answer your ascension and life questions, pull in your guides or higher-self to get answers on your path, balance your energy flow, cleans and clear your energy, reset your field, bring in aspects of yourself, provide protection for yourself or your home. I also use Light Language throughout our entire session together. It flows from Source, so it comes in and out as I work. Lastly, I perform a "Spiritual Checkup" at every visit to make sure your energy is clear, remove any hidden programming, remove blockages, and open your channel for incoming codes and upgrades.
Few Additional Ways SA Smith Can Help You On Your Ascension Path
To unite you with your new and increasing powers
Connect you to your energies and source
Help you learn how to harness your energy
Show you how to clear your etheric field
Ground into nature
Connect to your Higher Self
Help you reach that 5D or higher vibration while learning about your powerful nature.
And so many other things that are unique to you
You are an amazing being, that radiates life…it's time to let your real self out!  
You deserve to live the life that was meant for you.
One full of unconditional love, joy, and abundance in every way. 
SA "Sherri" Smith is a Cosmic Intuitive. She has always been sensitive beyond the normal. She has the ability to tap into the Collective and feel what is happening and help her clients tap in too. She sees images, shapes, places, and events before they happen. She uses her connection to Source and her Guides during her sessions. Her guides help her answer your questions with a deeper understanding than we have in our own realms. As an energy practitioner, she will connect to your energy during a session. This allows her to see what is going on in your field and then cleans, clear, and guide in energetic upgrades from your higher self. This is a very deep, personal one on one session that will be unique to you. All sessions are online via Zoom from SA Smith's home to yours.
SA is certified in several different Energy Modalities to allowing her several ways to cleanse, clear, and align her clients. Plus, she is a licensed Beyond Quantum Healing Hypnosis Practioner, Reiki Master, and a licensed reverend. SA is also a Certified Ascension Life Coach, specializing in ascension, awakening, life purpose, and personal energies understanding and guidance.
Each client is unique and their needs change regularly as they ascend. She works with her clients now exclusively online via Zoom. Her goal is to be available to each client uniquely as their peer, mentor, and as a friend on their journey. She uses her connection to Source as her conduit between the light and her client. Enabling energy manifesting to cleanse, clear, and align, not only people but their pets too. She also uses her energy connection to cleanse spaces, places, and items.
What are you waiting for? Ready to get your path to ascension opened up? Ready to find out more about who you truly are?
Book your sessions today.
SA Smith
A Girl in the Universe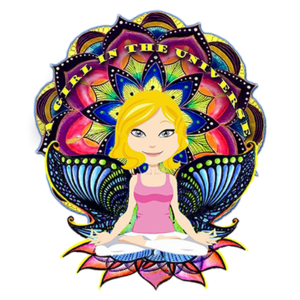 You may also like…
Sale!

Ascension Symptoms, Schumann Resonance and Other Tools

$

9.99