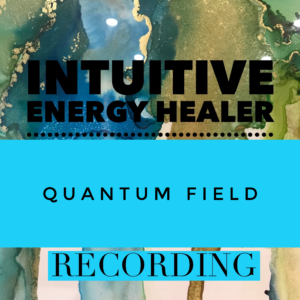 Intuitive Healer Program – The Quantum Field Recording
The Intuitive Healer Program is a Five Part series of subjects that will take you to another level of understanding how to heal yourself, in doing so, you will shift into stepping into your mission, healing others.
The Intuitive Healer program consists of recordings from Live events, all of the information is Pure Channeled from the Higher Self and Multidimensional aspects of being. Once you connect to the information, which includes Light Language Transmissions, you will be able to integrate the knowledge into your everyday life to heal from traumatic experiences within this and past lives, across all time and space.
The first of the recordings is – Is Pure Channeling, the second – Distant Healing, the third session – The Quantum Field, The fourth session is – Toning and Breath, and the Last session is Mindset and Empowerment. All of these recordings accompany the Intuitive Healer Course.
Mentoring sessions are also available for those that wish to dig a little deeper into the information, all available here on StarseedYOU
My Personal Website: http://www.nicolalight.com