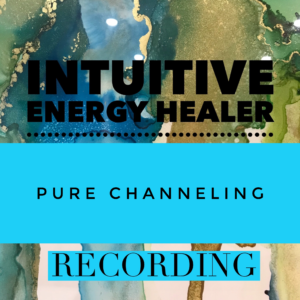 Pure Channeling, Channeling From Intuitive Healer Program with Nicola Russell
When working as an Intuitive Healer, pure channeling is an essential tool to Master.
This video held within this course was from the first session of my Intuitive Healer Program Group Event. If you have missed part 1, then you can catch up with the content of this course or if you want to understand Pure Channelling Techniques this information will help you whether you are at the beginning of your journey or already experiencing the practice.
Or you may want to update and expand on the information you already hold. Either way, this recording is extremely useful information to help you on your healing journey, helping yourself and others.