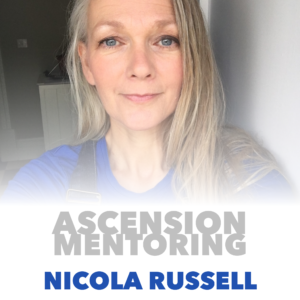 Soul to Soul Mentoring Program with NICOLA RUSSELL
Are you committed to your ascension journey? Having a guiding hand will enable you to move through your emotional and mindset blocks. Keeping you accountable, will help you move onwards and upwards. A transformational program, of pure clarity of mind, body, and soul.
3 sessions of hourly mentoring with Nicola, will empower you into understanding your ascension journey to a greater degree. This will change your perspective and soul growth.
Note: Energetic upgrades during your sessions
During the sessions, you may also receive downloads of Light language coding of your energetic field. An amazing bonus to work with Nicola.
Note: All the information is from Nicola's perspective and gained through her intuitive insight and divine intuitive direction.
Website:  www.reikirussell.co.uk
Email: russellnicola@icloud.com