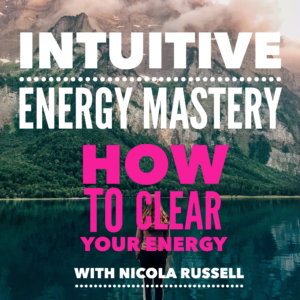 Intuitive Energy Mastery Course with Nicola Russell
Releasing Energy Through the Physical and Energetic Bodies
Do you want to have a practice and a greater understanding of how to clear your own energy field? Want it to be simple and highly effective?
The process of moving energy through the physical body can be a surreal experience. Unless you have awareness of your energetic field. and the processes to clearing low vibrations and energetic blocks. 
This course will enable you to connect to the energy that needs to move through your energetic field and also the energy that is trapped in the physical body. This is the perfect process to enable you to become empowered into clearing your own energetic field, chakras, and meridian lines. 
Join me in this course, let me guide you into mastering your energetic flow. You may also be interested in the Intuitive Breath Mastery Course.
https://starseedyou.com/courses/intuitive-breath-mastery-with-nicola-russell/