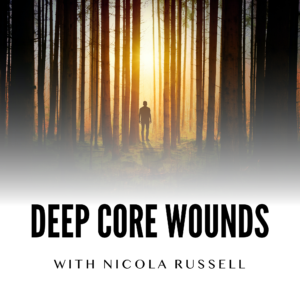 Deep Core Wounds Course with Nicola Russell
This Deep Core Wounds Course is a FREE complimentary foundational course to 'Energetic Emotional Release Therapy' or 'Cry Therapy'.
It is a stand-alone course or can be used to help you gain a greater understanding of who you are and YOUR HEALING JOURNEY. This empowering course will help you understand the processes of what is occurring energetically with letting go of core wounds. adaptations of the mind will ensure the process is integrated into your human mindset, allowing a sense of growth and expansion. Energetically with this process, your vibration will increase as a result of the enabling of the clearing process of deep core wound healing.