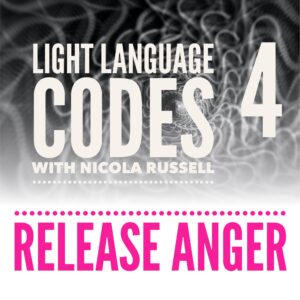 A Series of Light Language Codes with Nicola Russell – 4th of 8 Series – Releasing Emotions Anger, Impatience, Resentment, Shy
NOTE: All our courses are yours forever, once download they sit on your own personal Dashboard. We do NOT delete them.
I am so excited to bring your this month's codes. A profound experience, connect with these codes and feel your ANGER fall away.
These codes are all about your emotions. The base of all things that keep you in a cycle of lower density experiences. These codes will clear and cleanse energy throughout your energetic field and chakra systems. Deep core wound releases, cord-cutting, and upgrades to your energetic gridwork.
Set your intentions, feel the emotions come forward. See it, Feel it, and release it.
Nicola Russell