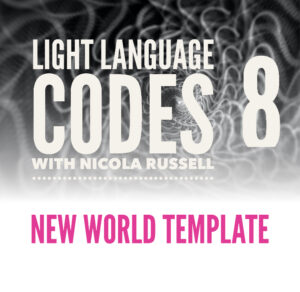 Number 8 – New World Template 
Welcome to the Last of this series of Light Language Codes with Nicola Lightworker.
This series has taken us through the upgrading of the energetic field of the physical and energetic bodies. This series is taking your template to a new level – The New World Template. The transmissions came through in July 2021. These codes can be used as many times as you wish. The refinement of the healing will take place as you go deeper into your energetic field of understanding.
If you wish to connect with me directly please find my email link below.